As you may have seen in the Sodding Brilliant introduction, I've been spending a lot of my time in quarantine playing various video games. So far I've been kept occupied by Animal Crossing: New Horizons (well I mean, who hasn't!), Astral Chain and Minecraft. I've also been slowly making my way through Pokémon Mystery Dungeon DX, but honestly, it feels like a real chore and I'm barely four hours in.
Nevertheless, I'll give you more of my thoughts on each of the above in the coming days, but I naturally have to jump on the hype train and start with some ACNH!
So, what is it?
For those of you who've been living under a rock recently, Animal Crossing: New Horizons is the latest in the Animal Crossing series of games which started with a GameCube release back in 2001 when game graphics still looked like this:
New Horizons on the other hand, looks sooo much better, with cutesie little villagers like these three:
Jokes aside, Animal Crossing: New Horizons is a life simulation game where you're a customer of business mogul Tom Nook, a talking raccoon (apparently he's a tanuki, my bad) who continuously grants you interest-free loans with no repayment deadline. Sounds fishy.
You start the game having purchased a Nook Inc. Island Getaway Package, and fly with Dodo Airlines (I do hope the irony isn't lost on you) to your very own deserted island in the middle of nowhere. You run around, collecting weeds, chopping trees and catching bees, with the end goal of… nothing really.
The game advances as you sell fruit, insects, fossils and fish to earn Bells (the in-game currency) to pay off your home loan, at which point you get a house upgrade and, guess what? Another loan.
During this time you slowly encourage the growth of a local economy, starting, of course, with the most important of businesses – the local museum.
It's also worth noting that the game operates on a real-time day-night cycle, so if you log in at 4:20pm on a Wednesday afternoon, it will be 4:20pm on a Wednesday afternoon in game.
I won't spoil the rest of the story for you, so let's actually get into the Animal Crossing: New Horizons review!
Environment
The game has a very cartoony, very simple art style, but it's very, very effective and honestly quite adorable. Each villager is full of character, and I suppose you could even say that Mr Nook himself is quite the handsome trash panda.
The music and sound effects are absolutely perfect if you just want to sit down, chill out and wile away hours of your day hunting down rare critters for the chubby museum curator, Blathers. It's sometimes just nice to slowly walk along the beach listening to the sound of the sea, taking everything in. I know this sounds sad, but I'm stuck in isolation and haven't seen much of the outside world for a long time, so cut me some slack.
Gameplay
Animal Crossing: New Horizons is not a fast-paced game, by any stretch of the imagination. The most adrenaline-fuelled action you'll see while playing is when you shake the wrong tree and get chased halfway around your island by wasps before inevitably getting stung on… you eyelid and your eyelid only.
However, the slow, relaxing pace of the game is just right. You don't feel pressured into doing anything, but you can still progress by playing an hour every now and then if that's all you have time for.
One thing I particularly enjoy is getting to know all the villagers who come and live on my island. They each have their own quirks and little phrases they'll throw into conversation every now and then. The interactions I have with these charming characters on a daily basis honestly make me smile sometimes, especially when my mouse villager, Stella, goes on about watching Maglevs in Love – Love Island for trains.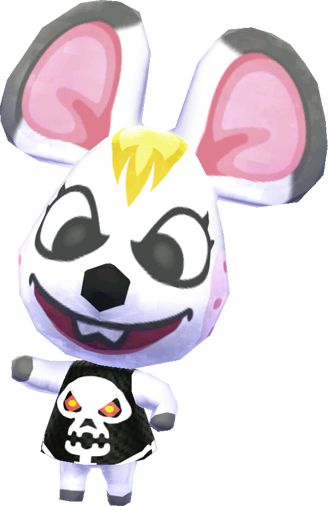 My verdict on Animal Crossing: New Horizons
In truth, I bought this game with some doubt niggling at the back of my mind. I didn't know if the £40 I was spending on this seemingly childish game was gonna be worth it, but I'm so glad I made the purchase decision.
Without the ongoing, real-time progression this game offers, I'd be very bored in lockdown and wouldn't have anything to look forwards to when I wake up, as sad as that sounds.
I'd highly recommend this game for, well, anyone really. I'm enjoying it, and I'm going to keep doing so until I completely run out of things to do in the game. With Nintendo's track record of adding more paid DLC though, I don't think that's going to be for a while yet.
– Isaac
Want me to review a game for more Time Wasters content? Drop a comment down below!